Professor Perino controls Compensators
Compensators keeps the CO2-certificates acquired through your donation in its account with the Union Registry. We have implemented three security mechanisms to ensure certificates, once withdrawn, cannot return into certificate market circulation.
Firstly, the general meeting imposed a self-commitment upon the Compensators association, according to which acquired emission certificates are not allowed to leave the Compensators account with the Union Registry. We are bound by this directive at all times. 
Secondly, we are obliged to use your donation only for the purpose of acquiring and withdrawing certificates from the market according to the Compensators method. The donation form specifies: "I hereby oblige Compensators e.V. to use my donation only for the acquisition and withdrawal of emission certificates from the European Emission Trading Scheme according to the Compensators method". This very line serves its purpose. In case certificates are transferred from a Compensators account in the Union Registry to a third-party account, the aforementioned obligation is violated. The Compensators association could be held legally responsible for the misuse of donations.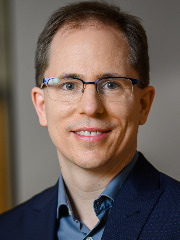 Thirdly, the Union Registry allows the appointment of so-called secondary authorized account representatives. Transactions involving a Compensators account may only be issued by regular account representatives, who have been appointed by our managing board. However, all transactions require additional confirmation by the secondary authorized account representative. This position is ideal to monitor and supervise the correct application of the Compensators method and we are delighted to announce that Prof. Perino's has agreed to fulfill this important role. Prof. Dr. Grischa Perino holds the chair in economics with a focus on ecological economics at University of Hamburg and has published numerous papers about emission trading and environmental policy in a range of renowned journals. Compensators and Prof. Perino reached this agreement(German).